Cleaning Vancouver BC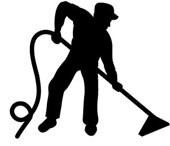 Cleaning Vancouver BC is our presence online of our carpet cleaning, upholstery and Cleaning company located in Vancouver British Columbia

We are accepting monthly contract for cleaning and carpet cleaning in commercial and residential buildings, email us for a free quotation or call us to

schedule a quality and dedicated fiber cleaning with an iicrc certified technician 604-800-8268 (voice) or 604 802-8341(text) (if we are busy serving other customers, please leave us a voice mail ), prices starting @ $50 per room for limited time only, We take our time and we will make sure we do not leave your place till we do our best to clean your property. We welcome elderly and family in general, we do not clean your carpets in 15 minutes,

or just wet and deodorized your carpets we do our work the right way. House cleaning and Construction cleaning available, prices starting from $28.80 per hour (min 4 hours).
Limpieza de Alfombras en Vancouver, BC , llamanos para restaurar, limpiar y dejar tu carpeta con un radiante olor a limpio,( tecnico certificado en carpetas) ya sean residenciales o comerciales precios especiales para personas de bajos recursos, los fabricantes de alfombras recomiendan que por lo menos una vez al ano usted limpie su alfombra.....

Las alfombras son mas seguras y mas saludables que cualquier tipo de piso porque la alfombra actua como un filtro que captura todo tipo de microbios , siempre que el filtro se limpie al menos una vez al ano

seguira siendo segura para toda su familia y amigos,.. llamenos para una consulta gratuita 604-800-8268 voz or 604-802-8341 texto, precios comienzan desde $50 por cuarto por un tiempo limitado.

Nos tomamos el tiempo para dejar su alfombra limpia y no lo hacemos en 15 minutos, bienvenidos gente de la tercera edad y familia en general, tambien ofrecimos servicio de limpieza particular y limpieza de construccion por un minimo de $28.80 la hora (min 4 horas).